Sometimes a good home workout is all you need. If you're feeling like you are preferring to do your training at home, we totally get it! No people to wait around for when using machines, no worry of lockdowns, no feeling self-conscious. If you're not sure whether you can get results at home, we assure you, you CAN!
Enjoy this workout that will SET YOUR ABS ON FIRE! All you need is a resistance band. These may seem like small movements but executed properly, you will feel the burn time and time again. Incorporate these moves as a stand-alone session or part of a bigger workout. If popping obliques is your goal, you'll want to add these moves to your exercise library stat!
1. Woodchop
Step on the resistance band to keep it locked in place

Grabbing the band with two hands, imagine you're doing a woodchop by bringing it out and up

Keeping control on the band the whole time

10 repetitions each way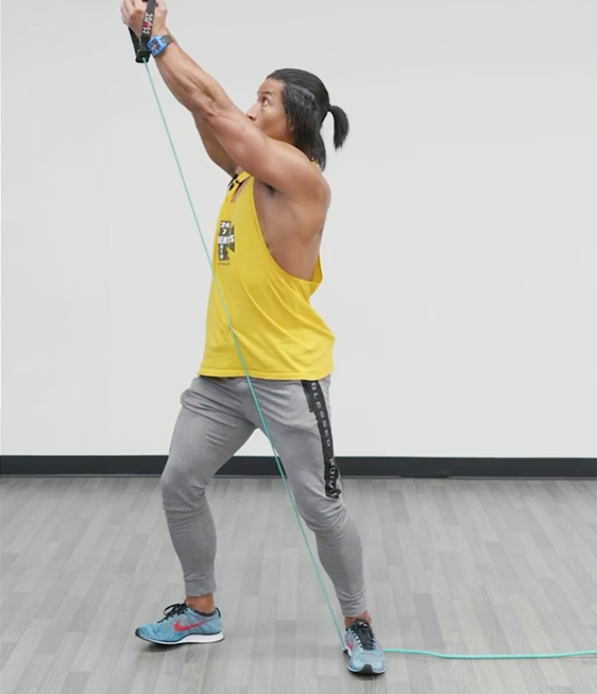 2. Thread the needle
Start in plank position on your hands

Bring one arm down underneath the opposite arm, as if you are threading a needle

Rotate back outwards, getting a good stretch

5 times each side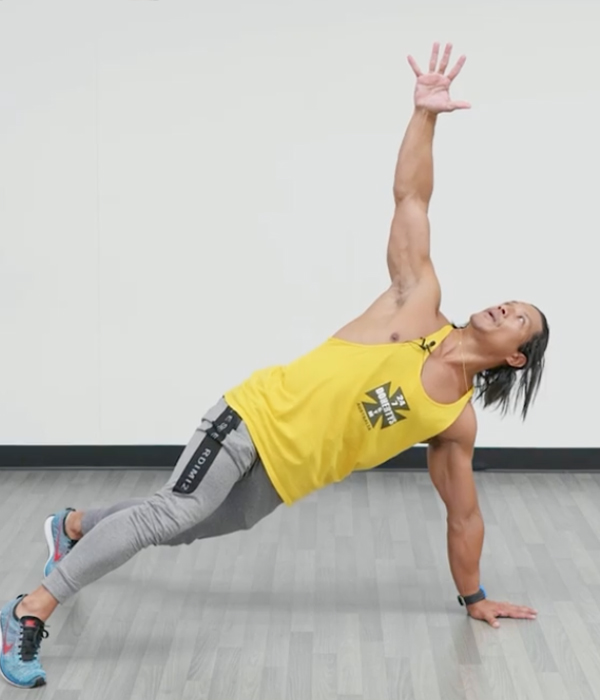 3. Draw the rainbow
Sit on the floor with shoulders back, feet together

Imagine you're drawing a rainbow from side to side

Remember to keep your abs tight!

10 reps in total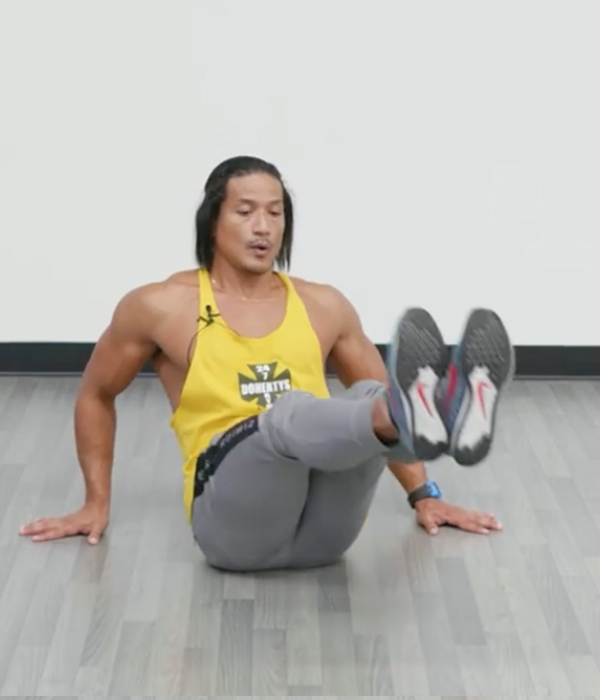 Prefer to watch a video? Here's the full workout!
Want extra support?
My personal favourites to support your home workouts:
---