If you're short on time but want to get max fat loss bang for your buck, these exercises will do it for you.
If you can't get to the gym, don't despair. These 3 quick exercises can be done anywhere, anytime, including the comfort of your own home. The best part about it is you only need yourself! No equipment, just your own body weight.
Tip: If you want to add a little extra fat burning to your usual leg day - try these as a circuit at the end of your workout!
Little rest times and intensity are key here - give each exercise your all! Of course, always focus on form first. Once you have your technique down pat, turn up the heat and you will be feeling the burn in no time.
1. Jumping Lunges
Place one foot in front of the other like a classic lunge

Add in a jump and switch your legs mid-air, landing on the opposite side

Remember to squeeze your glutes and core, and go as high as you can!

Keep jumping back and forth, pausing as little as you can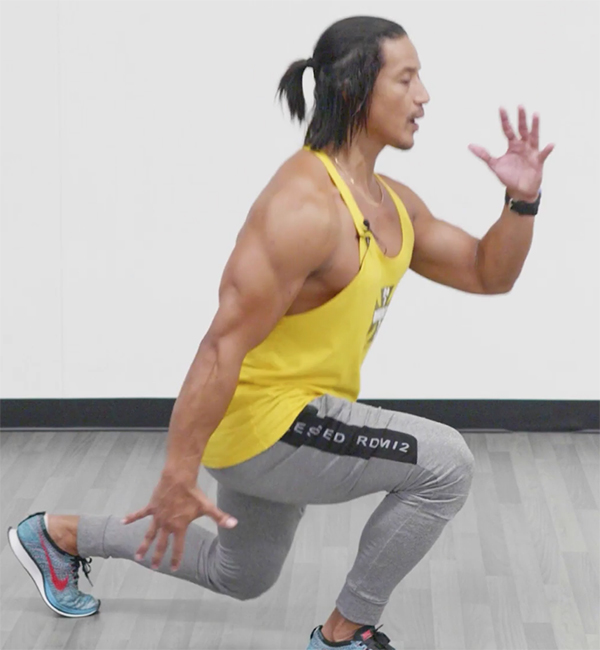 2. Ice Skaters
Imagine you are speed skating or jumping over a puddle side to side

Hop from side to side - you should be standing on one leg with the other leg should be bent at the knee

Use your arms to help propel you when you jump - as a plyometric move, this will burn a lot of calories!
3. Frog Squats
Stand wider than shoulder-width apart, placing your hands in front of your body

Come down into a squat, bending at the knees and pushing the hips back. Make sure your elbows are always making contact with your knees

Bring your hips back up as high as you can, and come back down again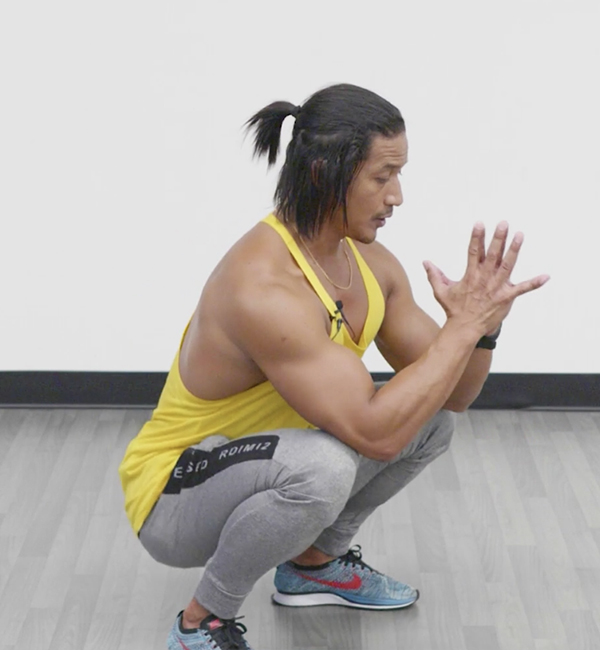 Prefer to watch a video? Here's the full workout!
Want extra support?
Fire up your session to the next level:
---